Our team of directors and advisers bring together senior experience in general, financial, marketing and operational management. They have a track record of achievement in delivering significant benefits for leading organisations around the world.
Rohan Chanmugam – Chairman
Rohan founded Clevercoms in 2004 building on his extensive experience in the TMT sector. His career includes C-level and non-executive roles within several complex, global organisations. These include:
Board member Affluence Corporation
Trustee Nerve Tumours UK
Strategic Advisor to the CEO of COLT
Non-Executive Director Host Europe Corporation
Board Adviser COLT Benelux
Senior Vice President, Network Business Management at Equant (now Orange Business Services)
Deputy Managing Director and Senior Vice President Finance, SITA Equant JV (based in Paris)
Managing Director, BT Aeronautical and Maritime (UK)
His expertise is in corporate strategy, business transformation and all aspects of financial management, specialising in investment analysis, revenue generation and cost management.  Rohan's career has included several noteworthy developments in telecommunications.  He has an impressive track record of achieving significant cost savings and strong year on year growth for organisations.
Rohan is a Liveryman of The Worshipful Company of Glass Sellers of London and Freeman of the City of London.
Maria Chanmugam – Director
Maria is one of the founding directors of Clevercoms.  She is a business and marketing strategist with experience in corporate and B2B communications, market due diligence and business transformation.
She has worked across several sectors such as professional services, technology, FMCG, as well as governmental and not for profit organisations. Maria has worked with boards and senior decision makers in both blue chip and smaller organisations. She has experience of both advising senior decision makers and leading teams and organisations.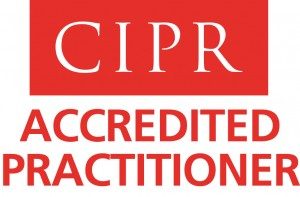 Maria is a Member of the Chartered Institute of Public Relations with Accredited PR Practitioner status.  She was on the CIPR's Co-ordinating Committee which oversees the delivery of its work programme.  Over the years Maria has served as Non-Executive Director and Trustee and is currently on
advisory boards of two SMEs in the technology sector. She is also a judge for the prestigious World Communication Awards.  Maria was on the Advisory Board of Glass Futures guiding its start up and leading on PR and Brand and subsequently on its Membership Council.  Maria is Master (2022-23) of The Worshipful Company of Glass Sellers of London.  She was also a Trustee of The Worshipful Company of Glass Sellers Charity.  Maria a is Freeman of the City of London.
Steve Allen
Steve has a track record of cost optimisation and operational transformation in technology and data centre businesses. His experience includes transformation of several technical & operational organisations within blue-chip and small/medium sized enterprises (SMEs), resulting in reduced costs and improved organisational efficiency and effectiveness.
Steve has a wealth of experience in leading the investment and development life cycles for data centre projects.  He has successfully led major outsourcing projects for globally diverse organisations.  He is also a skilled business developer who has successfully negotiated and won several high value sales contracts. He has also worked on Investor fund raising initiatives.
Steve has held executive roles in both SMEs and major global organisations.  He was a Partner at Global Data Centres; Managing Director at Pioneer Technology  and Business Development Director Outsourcing at Unisys.
Peter Cummings
Peter has a track record of achievement in driving optimum bottom line performance.  He is skilled at designing processes and procedures in a multi-cultural environment where regulatory compliance and the highest standards of business and professionalism are the expected norm.
Peter's early career was spent at BT International, joining as a management trainee and rising to a position in the senior financial management team.  He moved to BT Worldwide Networks in 1991 as Manager, Investment Analysis.  In 1996 Peter was headhunted to join the team launching Equant now Orange Business Services (part of France Telecom Group).  He was brought in to implement global financial analysis and control.  He was involved in its successful IPO and beyond during a period of rapid growth.  He held senior positions at Equant controlling and optimising global costs, profitability and efficiency of operations. Peter's recent roles have included working with Vodafone UK on the roll out of both their fibre optic network and their 4G network. He has also worked with HMRC, the UK tax authority, on their major IT infrastructure savings programme.
Tony McCrory
Tony leads our Programme Management team.  He is a highly skilled Programme Director with over 25 years' experience of global transition and transformation programmes.  Tony has a track record of success in the delivery and management of global transition and transformation programmes for major operators such AT&T, BT, COLT and Equant (now Orange Business Services).
His early career was in IT Operations and systems development for large financial services organisations.  He then moved into Project and Programme Management leading assignments on a UK, Pan European and global basis.
Tony is a PRINCE2 Practitioner, Member of APM Group and Member of International Association of Outsourcing Professionals (IAOP).
John McElligott
John is a strong commercial leader, with an international track record of successful management at both executive and board level, in both private and quoted companies.
He has a wealth of experience in international business gained over 30 years.  John's expertise is in corporate finance, financial planning and analysis, financial control, cost management, strategy and new business development. 
John has worked for many household names in senior roles.  These include: Director of Planning & Financial Analysis at My Travel; Consultant, Group Mergers Acquisitions & Disposals and Group Financial Analysis at Duke Energy USA and Director Corporate Finance & Group Financial Analysis at BT.
Len Tyson
Len has a track record of delivering complex technology and business change programmes. He has significant experience in the global communications, internet, IT and broadcasting sectors. He has an impressive track record of delivering large complex technology, engineering and operations and business change programmes; which have included establishing commercial, service and technical interconnect agreements with over 200 telecommunications companies. Len has built and led strong and successful, multi-cultural, multi-disciplined and multi-national teams and managed strategic partner relationships.
Len was Chief Strategy Officer at Trans Telecom (Saudi Arabia). His early career was with Unilever, focusing on R&D, and then with the BBC where he successfully led key design and operations functions, which transformed their communications and IT infrastructure for delivery of broadcast TV and radio. Len subsequently moved to BT where he held senior executive positions for over 15 years lastly as Director, Transformation Office & Implementation.